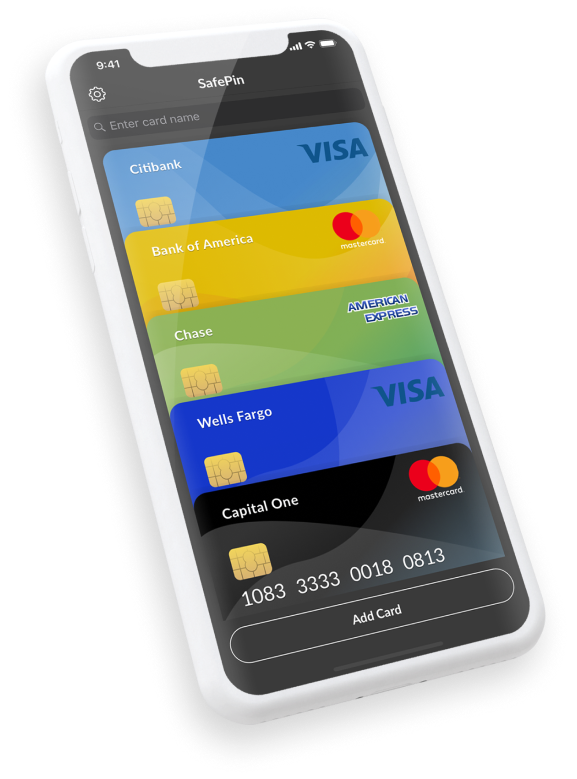 SafePin
Secure PIN codes keeper
SafePin is a secure mobile app for keeping bankcard PIN codes. If you need a perfect app for safe keeping your PIN codes, perhaps SafePin is what you are searching for. The simplistic and attractive design and features that we see in the screenshots are very tempting. SafePin is as great as it looks and you will understand it as soon as you use the app.
SafePin features
The great thing about SafePin is that it lets you hide your PIN code within colored segments in a matrix on the principle you choose. Just type the digits into the segments of a preferable color in a preferable place (e.g. in the upper-left corner). Thus, your PIN code is securely hidden and fully protected, so you can safely use the app in public.
The app lets you add as many cards as you like and if there's one that is especially important to you, you can place it to the top by dragging the necessary card icon.
SafePin interface is highly intuitive and customizable. You can use standard templates for a card or simply take a photo of it, in this case the card number and expiration date will be automatically recognized. Choose the unique colour for every card. You can also add a bank call center phone number, which will be quite helpful in case your credit card is lost.
Now you can add the card number to the app in order to put money on it even if the card is not at hand.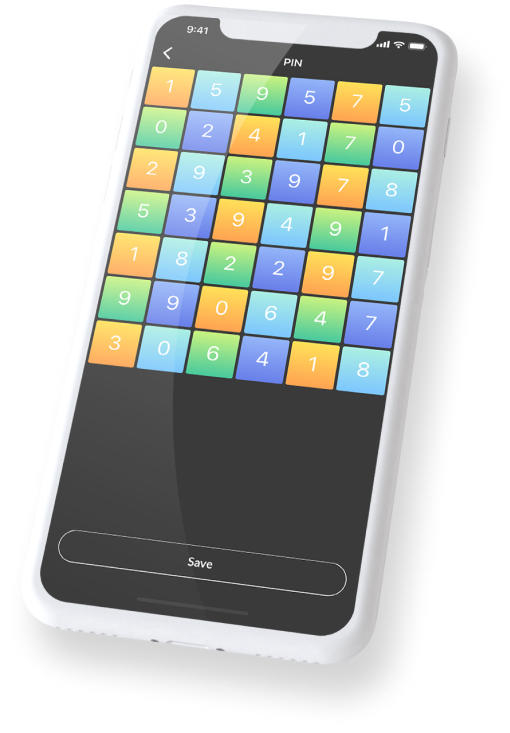 Let's consider the benefits SafePin offers:
Possibility to store PIN codes of any length

Add a phone number of a bank call center to each card

Use standard templates or take a photo of your card

Сard number and expiration date are automatically recognized while taking a photo

Each PIN code is stored in its own matrix

Easy and secure to use in any place

The information about PIN codes is completely safe – the app is password-protected

Touch ID and Face ID are supported
About us
EffectiveSoft is an international IT services vendor, headquartered in San Diego, USA, with the development facilities in Minsk, Belarus. We specialize in a wide range of software development services: from custom software development to quality assurance, IT consulting, software maintenance and support, and more.
Since 2000, we have successfully developed over 1500 projects across a number of industries and business sectors. The projects vary in their scope and complexity: from small custom apps development to large-scale enterprise solutions.
Our development team comprises more than 250 talented IT specialists: software developers, QA engineers, UX/UI designers, translators and technical writers, project managers, system administrators, and more. All the team members have bachelor's or master's degrees in different sciences and on average 5 years of the development expertise.
To get more information about our company and services, please, contact our sales department.
Let's get started with EffectiveSoft!
USA
EffectiveSoft Corporation
4445 Eastgate Mall Suite 200 San Diego, CA, 92121
UK
EffectiveSoft Ltd.
London United Kingdom